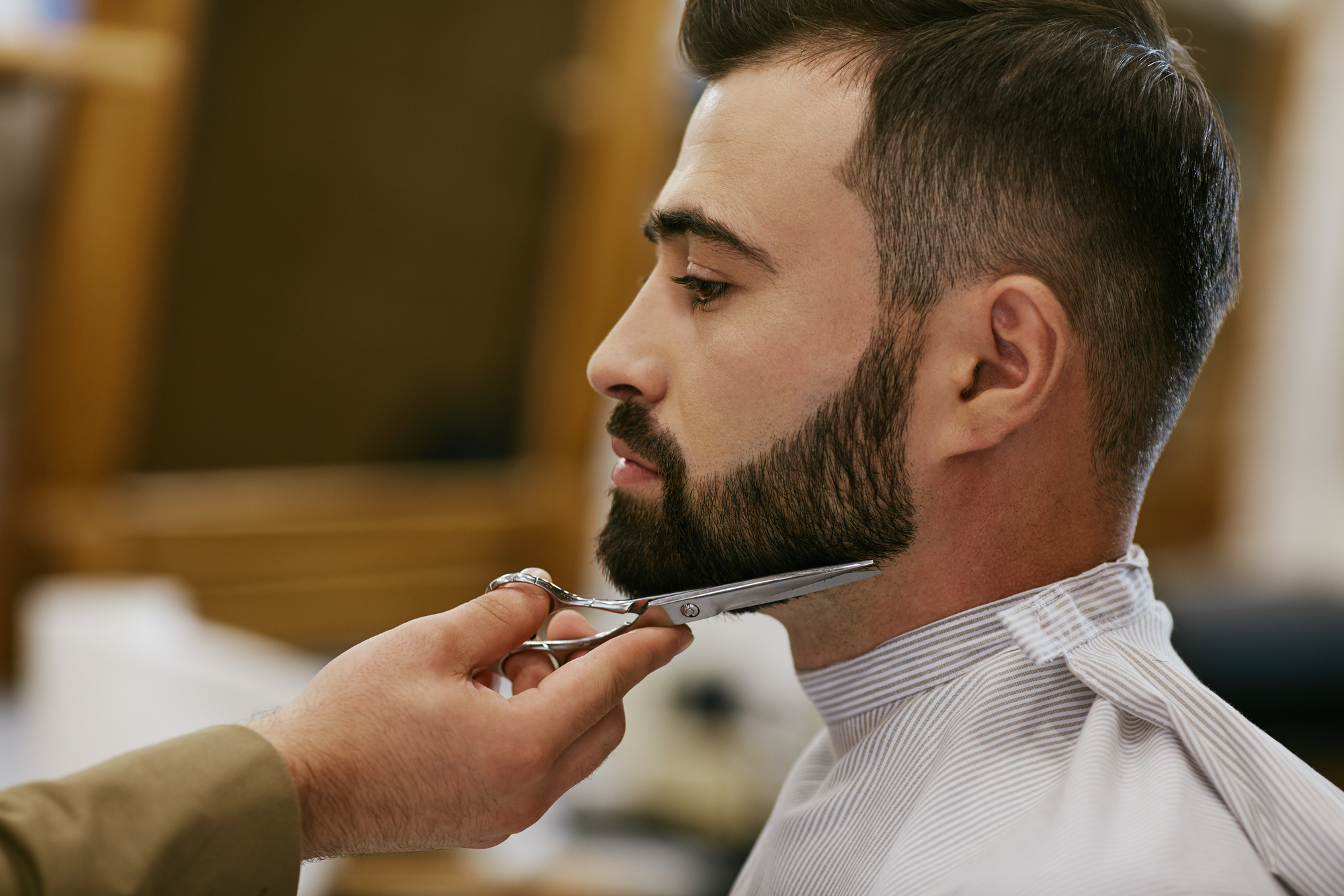 Complete a barber training program
Barbering developed in the early 1880's, it was used as a social meeting place for weekly shaves and haircuts. In the modern barbershops men and women alike frequent the shops for a full range of services. The barber profession is now employed with skilled men and women.
When you go to the barber shop, you expect to get a good cut or whatever service you've requested, which is why professional barbers must complete training, get their license, and keep it.
If you're thinking about becoming a professional barber, here are the steps you'll need to get started.
1. The first step to take is to enroll in a state-approved school with a barber program.
Barbers are responsible for a variety of services aimed at improving the appearance and condition of their customers' hair using various methods and styles to suit their preferences.
The first thing that may come to mind when you think of enrolling in one of these state-approved schools is, what are the requirements to enroll in a barber program?
The qualifications for enrolling in a barber program are straightforward; first, you must be at least 16 years old.
Second, you must complete a minimum of the 10th grade in high school or have a diploma or an equivalent degree. The only exception to this rule is if you are engaged in a school-sponsored program.
The institution of your choosing will also ask you to demonstrate these claims by presenting a state-issued picture identity, such as a driver's license or state identification, as well as your high school diploma, GED, or high school transcripts.
A letter of recommendation or a personal essay may be required for some schools. Each school's requirements may differ, so do your homework and make sure you understand them to prevent wasting time or having to wait a long time to get into the program.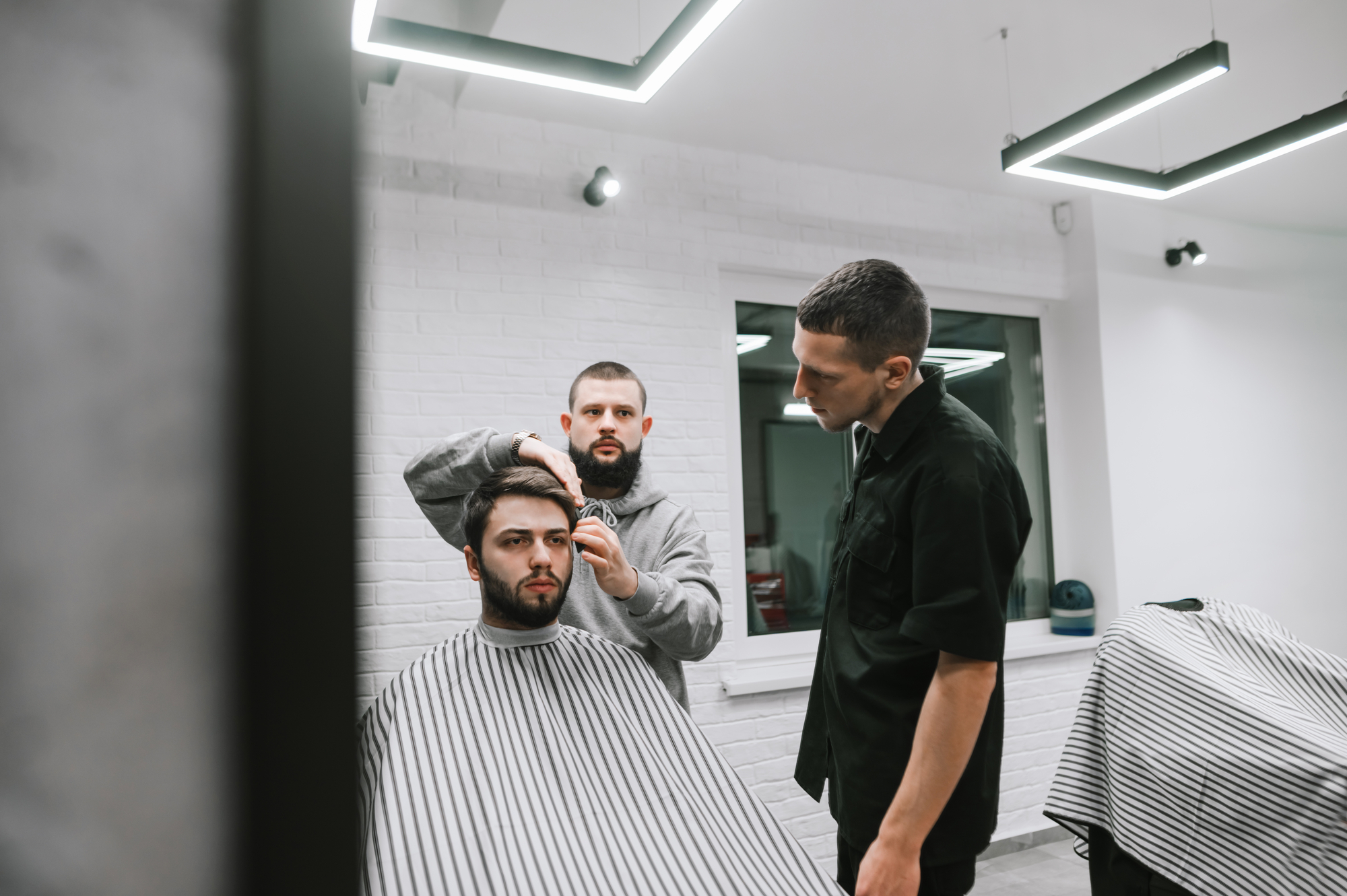 2. Apprentice program and a participating trainer at a barber shop
The apprenticeship program is a training course that is approved by the Division of Apprenticeship Standards and the Board of Barbering and Cosmetology.
This program allows apprentices to earn money while they are studying to become a barber under the guidance and supervision of a trainer that is licensed.
To be eligible for this program, you must be at least 16 years old and have finished the tenth grade or its equivalent. A legitimate social security number or taxpayer-identification number, as well as a valid government-issued photo identification, are also required.
For the on-the-job training hours, you must be willing to dedicate at least 32 hours and no more than 42.5 hours per week.
Throughout the two-year apprenticeship, all apprentices must complete at least 3200 hours of on-the-job training and a minimum of 220 hours of related supplemental instruction seminars.
There are a few tasks you must complete to become an apprentice. To begin, you must enroll in an apprenticeship program that has been approved.
However, you will have to pay a charge before you can participate in the program. It is strongly important that you contact various programs and inquire about their fees, what they include, and where the RSI classes will be conducted.
This training should never exceed $2500.00 unless the program sponsor has requested for and secured an exemption from The Bureau of Private Post-Secondary Education (Bureau).
You'll need to complete the 39-hour Pre-Apprentice Training Class with the support of your program sponsor. This session will cover fundamental cleanliness and health and safety laws in California.
Your program sponsor will have you fill out these applications when you complete the 39-hour Pre-Apprentice Training Class.
Application for an Apprentice License with Trainer Approval and Establishment Approval.
Statement of Trainer Responsibilities.
Additional documentation is required to register as an apprentice with DAS in California.
The establishment you list on your application will receive your apprentice license and you can begin working in the salon along with your trainer once you have received your license.
The establishment owner will be required to make sure you are paid at least the minimum wage. You cannot work for commission or rent the station in the establishment where you are enrolled to work as an apprentice. Search for approved apprenticeship programs here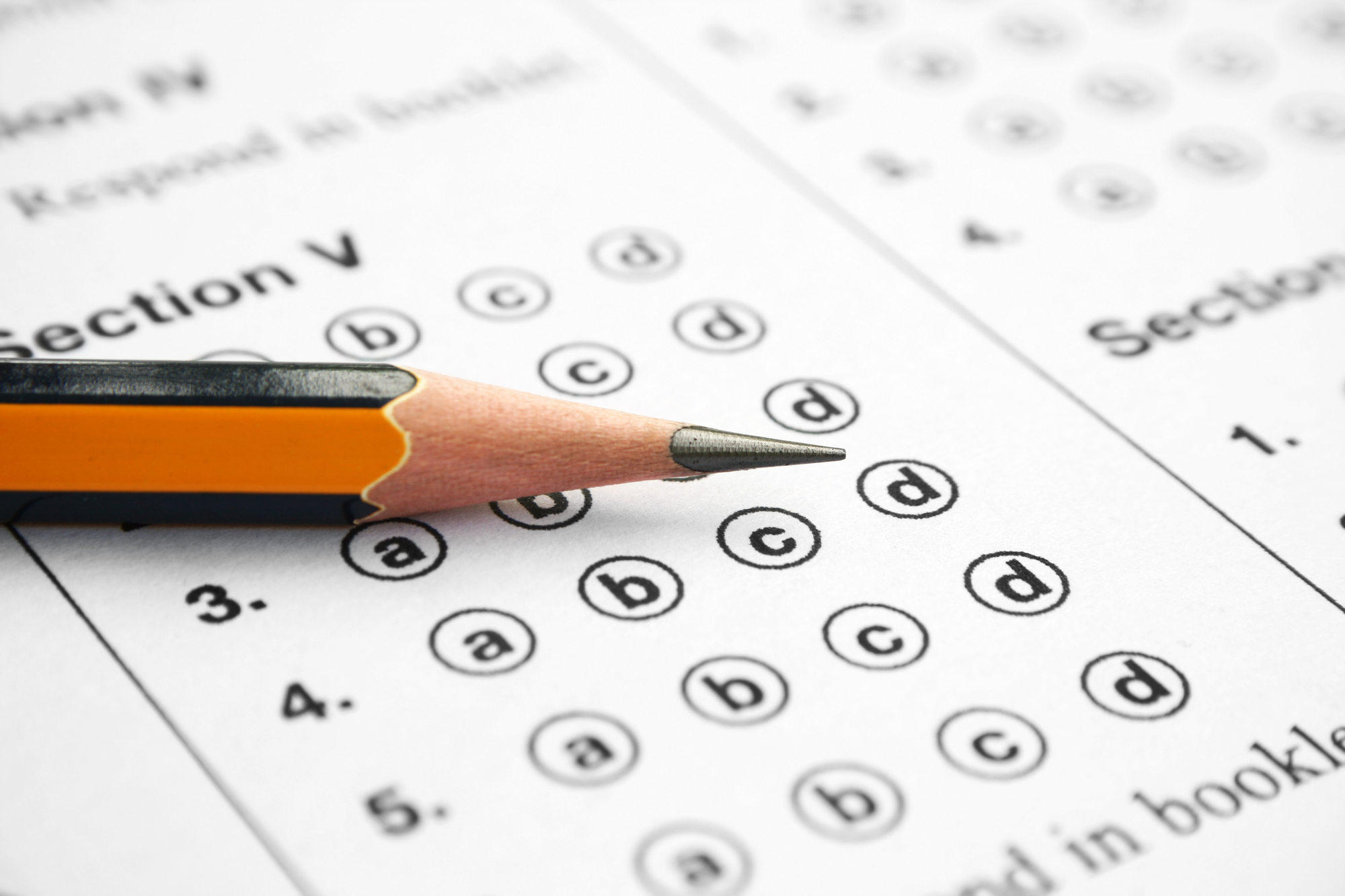 3. Apply for the state barber board test?
You will need to apply for the exam by submitting the Application for Examination and the fee stated on the application after you have completed the minimum hours of a State approved barber school or at least 21 months of the apprenticeship program, as well as the required OJT and RSI hours.
According to the Board of Barbering and Cosmetology since January 1, 2022, you are no longer required to do a practical examination for all license types. You are only required to pass the written examination to become licensed.
Once your examination application is approved by the board you will receive a PSI handbook, after which you will need to schedule a time for the written exam and a PSI location of your choice.
The written exam has 50 questions that should be completed in 90 minutes.
4. Pass the barbering exam
Now is the moment to put all you've learned throughout the program to good use and pass the exam.
You will acquire your professional license after passing the examination and will no longer be required to work as an apprentice under a trainer.
This is the time that you can decide what you plan on doing with your life, whether you want to work for someone else or if you would like to operate your barber shop and establish your brand.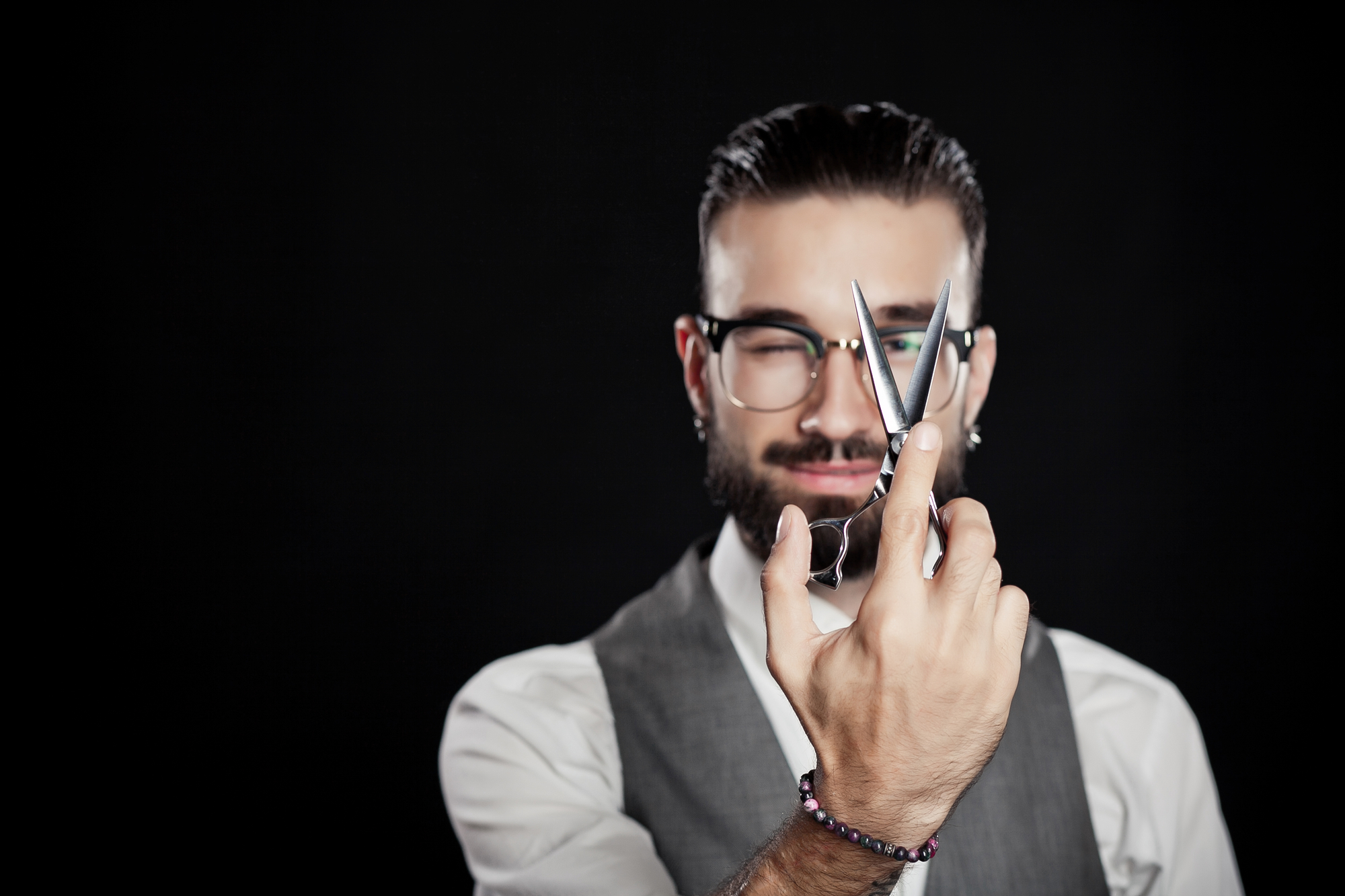 Why should you become a barber?
Barbering is an old profession that aims to improve a person's physical appearance. Barbering is a profession that has been around for a millennium and is still going strong.
While to this day, some barbers use the same tools, and techniques and keep the same atmosphere as back in the day we could say not much has changed in the barbershop. However, it is also an artistic career that can improve with time and can only develop in the future.
Barbering is not only a profession of training and skill, it is also a profession of steady hands and a sharp eye.
One of the first benefits of working as a barber is that you will be your employer, with unrestricted compensation. You'd also be able to set your working hours and schedule to suit your needs.
Barbering can also allow you to express your creativity through the art of hair, while many may believe that barbering is simply cutting someone's hair out of their eyes it is way more than that.
Barbering can allow you to make a great deal of money if you are offering top-quality services. Customers love someone they can relate to that also respects them, and in the barbershop, it is the very same. Barbering is a return type of business meaning your customers will return every month if your services are great. The barber shop has no limit on the amount of money it can pull in.
Becoming a barber can also appeal to those who wish to make others feel and look their best by giving them a new hairstyle. Some individuals are depressed and feel much better after getting a new haircut or style, and the barber is the magician who can make this happen.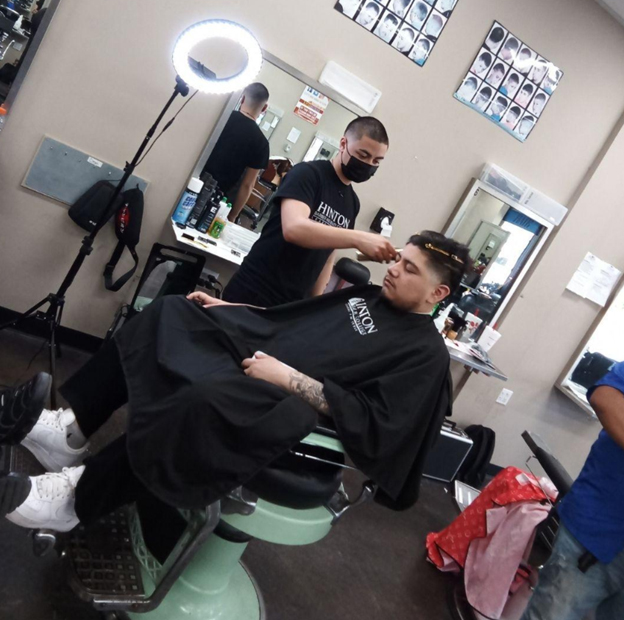 What are some reasons you are interested in the barbering field?
Is it because you enjoy the profession's creativity?
Is it because of the flexible working hours?
Do you enjoy the laid-back vibes?
It's critical to write down these reasons and be clear about why you're doing it.
Working, like any other career, can be demanding and exhausting. When you are passionate about what you do, however, the labor becomes simpler with time and quickly feels less like work and more like being paid to do something you enjoy.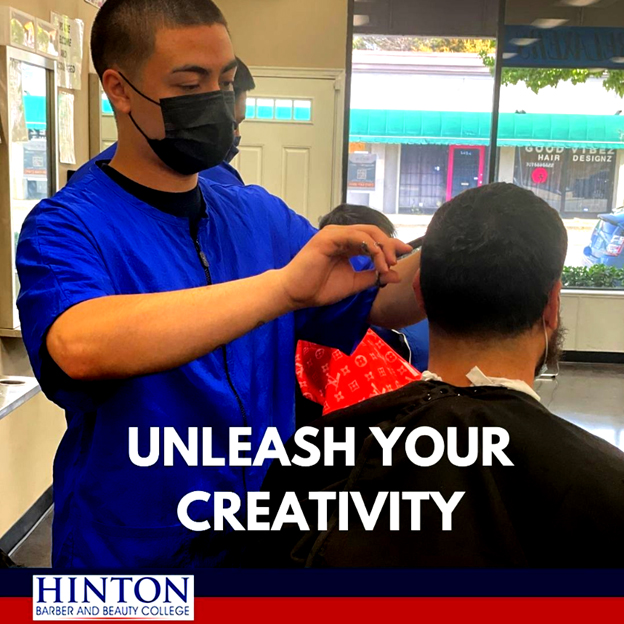 What is the perfect barbershop in which you would like to spend time?
Spending time at a barbershop is a vital thing to do. Preferably in a barbershop that resembles the place in which you intend to spend most of your time. As a barber, you'll find that your barbershop becomes your second home. So think carefully about how you'll spend all of those hours.
The public has access to a variety of barbershop environments. There's the premium shop, the big metropolis feeling, the little town feel, the executive shop, and so on. Make a decision about which atmosphere is best for you based on what you like.
Perhaps you want your customers to feel like royalty, in which case your barbershop should be highly classy and radiate a royal air.
Alternatively, you may want your customers to feel more at ease or comfortable, in which case you should make your shop feel and seem cozier and more relaxed.
Should you enjoy meeting new people as a barber?
A barber should like meeting new individuals in the same way that a retail shop owner enjoys receiving a new order. After all, these people can bring you business, which can lead to the expansion of your business.
The more people you meet; the more potential customers you'll have to add to your client list. You must accept the fact that this is a field that is most suited for persons who are outgoing, friendly, and approachable, as well as people who can listen well.
What are the working conditions for a barber?
You will be on your feet for lengthy periods as a barber if you are prosperous. For the majority of the day, you'll be holding tools with your hands a little above your shoulders and executing repetitive actions. When deciding whether or not this is the correct occupation for you, keep in mind any diseases, disorders, or body aches you may have.
Because of the conditions that a barber must work under, it is recommended that he or she have frequent massages to relieve muscle stress and back pain that may be associated with the profession.
How long does it take to become a barber?
In California, the first step toward becoming a certified barber is to complete a 1,000-hour training course. For a full-time enrollment, this is a bit more than 6 months.
How many hours to become a barber?            
Barbers must complete a minimum of 1000 hours of schooling, according to the California Board of Barbering and Cosmetology.
Minimum requirements for the barber program in California
Hairstyling: 65 hours of instruction and 240 procedures
Permanent waving and chemical straightening: 40 hours of instruction and 105 procedures
Hair coloring and bleaching: 60 hours of instruction and 50 procedures
Hair cutting: 20 hours of instruction and 80 procedures
Shaving: 200 hours of instruction and practical training
Preparation and performance: 100 hours of instruction and 40 procedures
Laws and regulations: 20 hours of instruction
Health and safety considerations: 45 hours of instruction
Disinfection and sanitation: 20 hours of instruction
Anatomy and physiology: 15 hours of instruction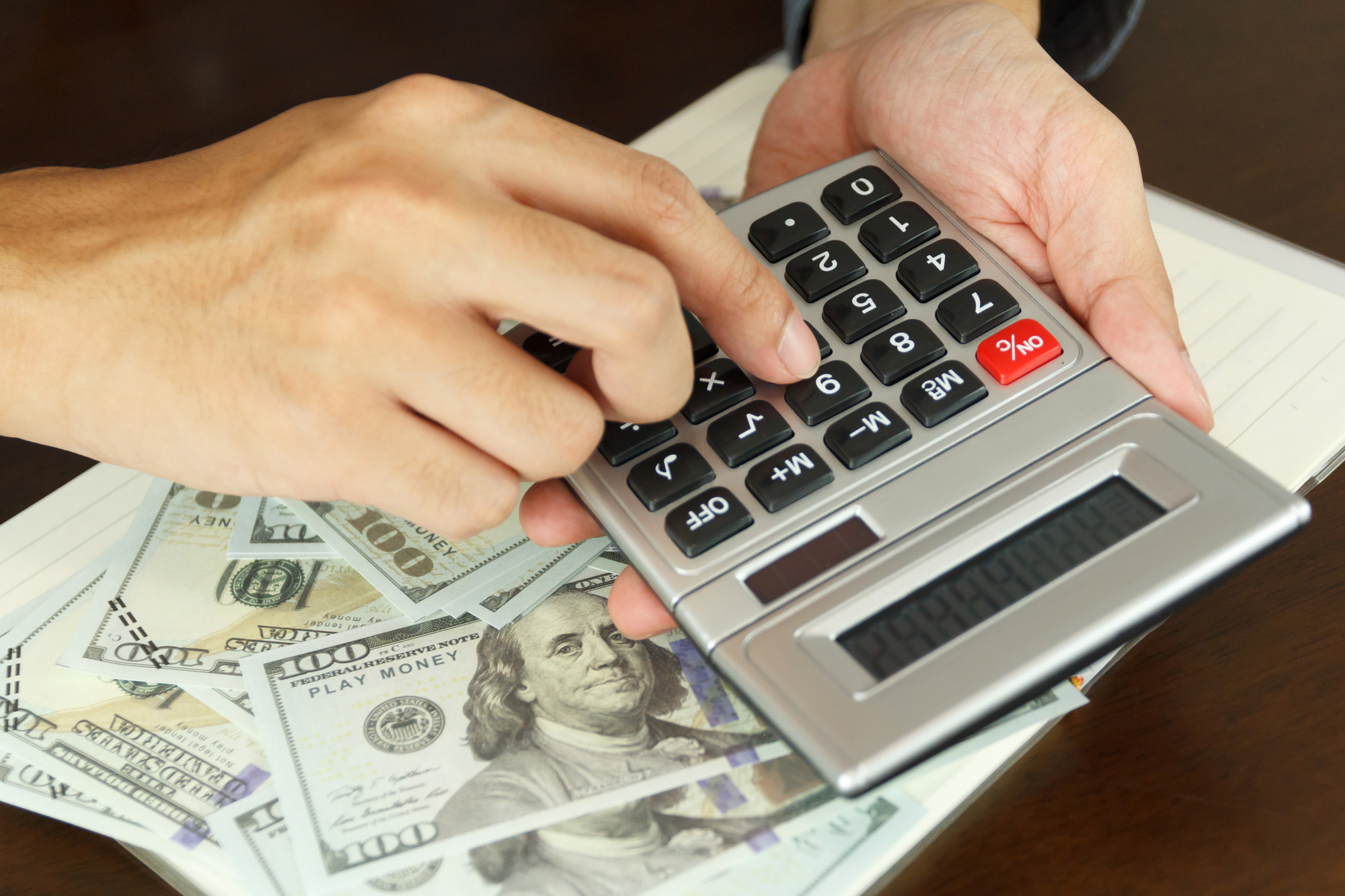 How much does it cost to become a barber?
You must pay for your tuition and learning materials at barber school, just as you would at any other institution. The costs of community colleges and private technical schools vary, ranging from $7,000 to $25,000 on average.
Am I too old to become a barber?
It is never too late to do anything that you want in life. It's all about drive and determination. Some people begin barbering school in their 50's and they got through the course and became barbers themselves.
If you are living on your own and have bills to pay, it would be best for you to plan for barbering school financially. Also keep in mind that you would be in school full time while still having your bills to get paid plus school expenses.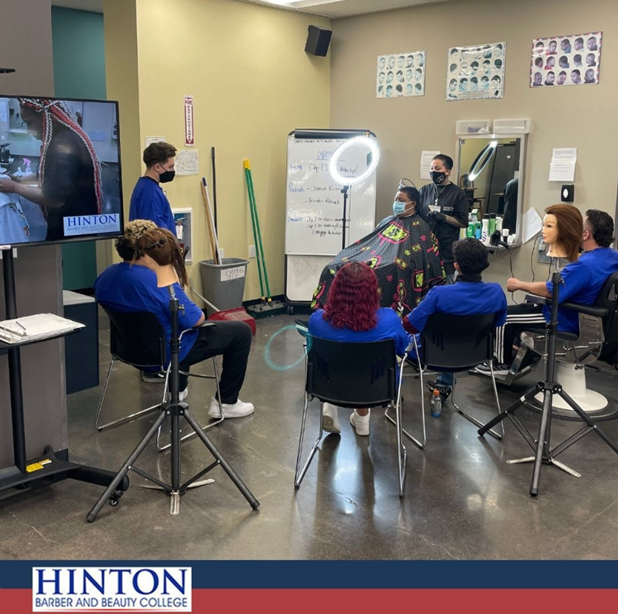 Can I become a barber without going to school?
Just as you would go to school for any other profession barbering is the same. It is also mandated by the BLS-Bureau of Labor Statistics that you must go to barbering school and receive your license to practice barbering in any state.
Without school and the proper training, you cannot legally work as a barber.
There is no going around this, if you want to become a barber you need to go to barbering school.
Why not start your barbershop?
This is a fantastic method to start your own business. Barbershops are for males and women whom visit shops for a variety of reasons.
You'd be able to build a clientele that was almost like a monthly membership of people who needed your help to look their best every month.
If you're interested in or passionate about barbering, going to barbering school is a terrific investment in yourself, and owning your barbershop is even better. You'd have a huge list of clients who rely on you to keep them looking their best monthly, and you could even add more employees to keep up with the demand.
If you are interested in pursuing a career in barbering, then call us today at 707-647-2800 or schedule your tour with us today.