Contrary to popular belief, beauty salons offer more advantages to the typical client. Both a sociable and a beautifying environment can be found in beauty salons.
If you have a passion for the beauty sector, the beauty salon industry is an excellent one to enter because it is largely made up of small businesses and not many large corporations.
To start your beauty salon business one of the first steps to make is to: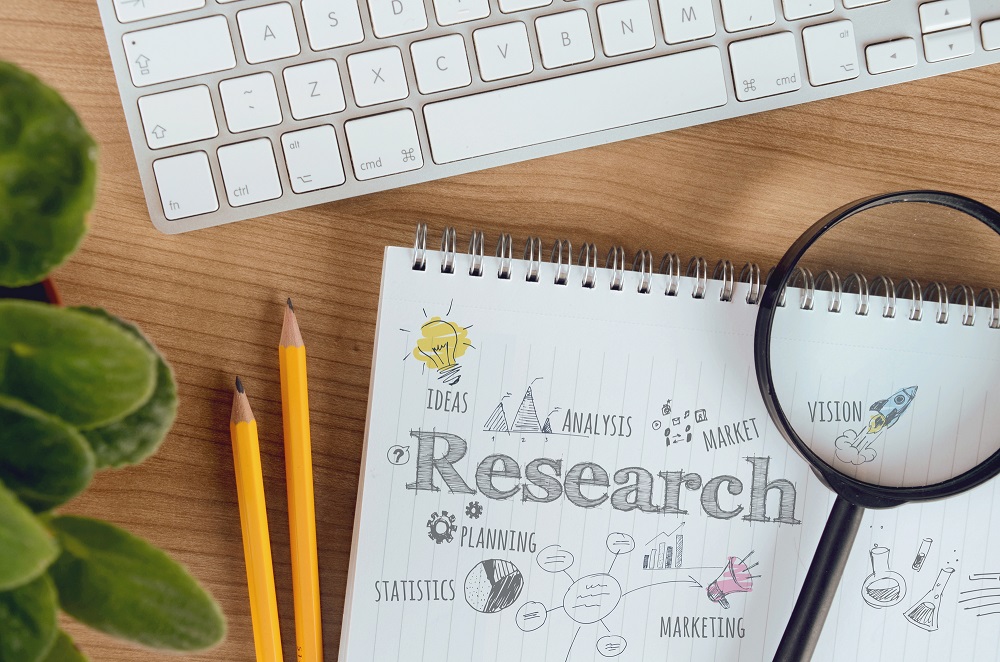 Research is crucial for your new beauty salon since it will provide you an understanding of the local market and show you how to fit in while yet making your company stand out to customers and attract repeat business.
Before taking any action, conducting research will help you assess your ideas and make the best selections for your salon.
First of all, as colors are known to naturally catch people's attention, it is crucial to pick vibrant colors that accurately reflect your company and that clients will associate with your brand. The colors associated with your brand apply to both your physical location and your online presentations.
Customers may recognize your company at any location—whether online or at the actual salon—by looking for your brand logo. Your brand logo also helps to build a relationship between you and your customers. When potential customers constantly see your logo on social media it gives them a sense of loyalty to want to go to your business place whenever they need services all you need to do to ensure that is to ensure that your brand is associated with quality services, great customer care, and consistency.
Then what will be your logo? Your company's identity should be conveyed in your logo, including a concept of what services or products you provide. Instead of being entirely confused by how the logo relates to the business, customers should be able to associate it with the services you are providing when they see your logo.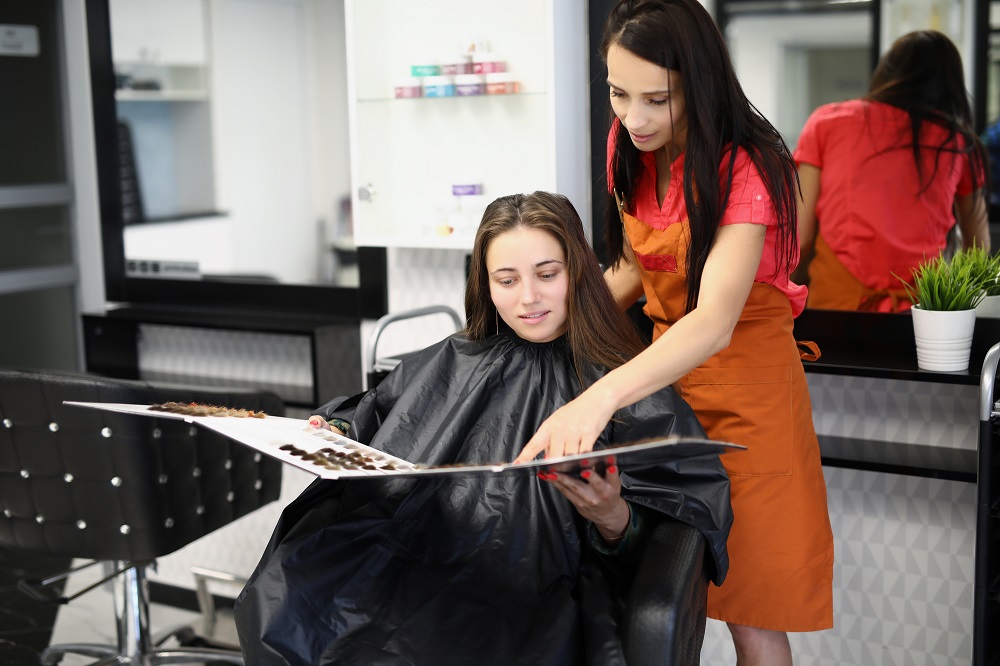 What are your services and offerings?
Choosing your services and offerings is a crucial stage in developing your marketing plan, identifying your target market, and estimating your revenue.
How I pick the services I want to offer, is a question you may be wondering. Analyzing your company and the reasons behind your decision to work in the beauty industry is one of the first things you should do. Additional to financial success, what other goals do you have for your salon business?
After giving these questions some thought, one of your replies can be to offer customers high-quality beauty salon services so they can look and feel their best. In the beauty sector, this response is given by many business owners frequently.
Your responses should make it much simpler for you to identify the services you want to provide and the target market for these services.
The services you decide to offer in your business should be in line with the reasons why you want the business for yourself. For instance, if one of your reasons was to offer professional beauty services to help people look young and vibrant, it should not be the case that you are not professionally trained in the service area.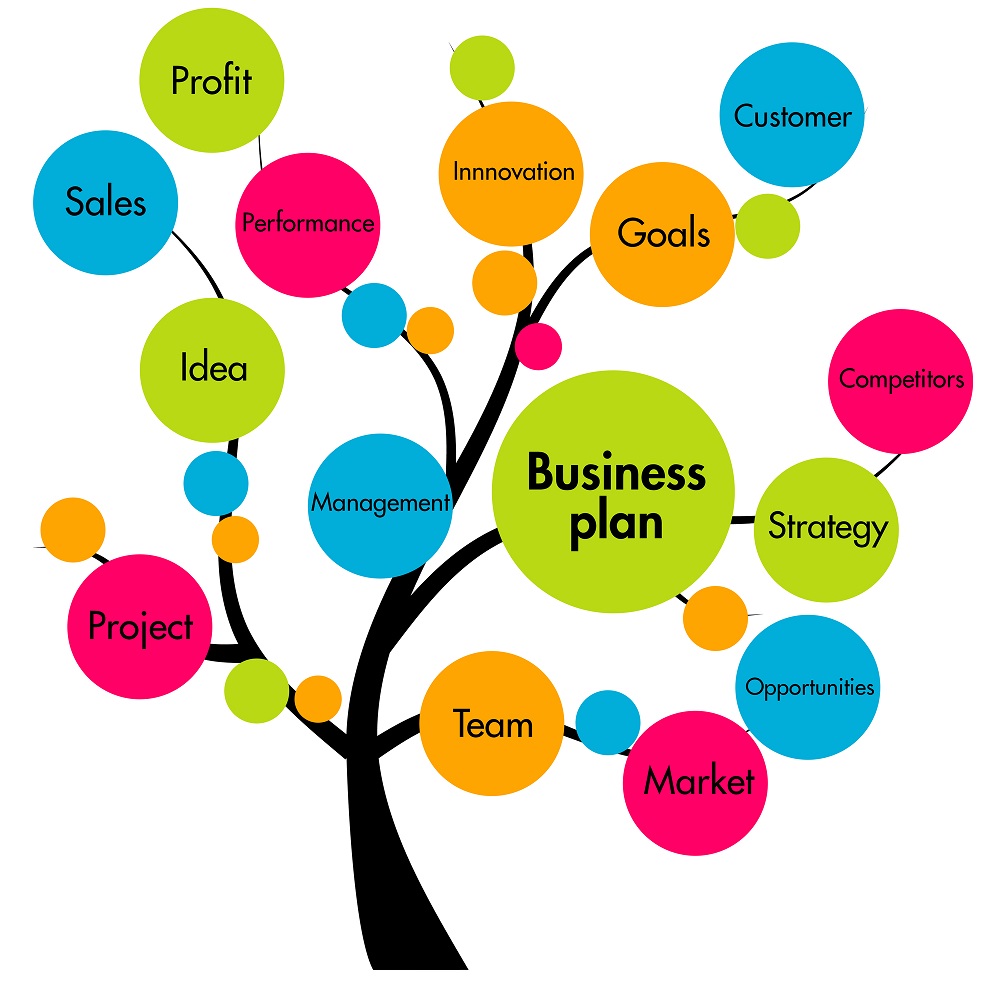 Create a business plan
What is a business plan?
A business plan is a document you should write outlining the objectives of your company, your strategy for achieving them, and the time frame in which you expect to do so.
To describe how you intend to operate the business and how you intend to earn revenue, among other things, a business plan is crucial for your beauty salon. Your salon is rushing around like a headless chicken without a business plan.
With a business plan, you can steer your company on the right path and concentrate on one task at a time, which can also help to assure the company's success.
Any potential future financial requirements for your salon will also be highlighted in your business plan. Future financial decisions would be considerably more difficult to make if you started your business without a strategy, which could end up costing your company money and resources. On the other hand, if you have a plan in place, you may avert these problems over time and ensure the seamless operation of your company.
A business plan is also necessary if you want to finance your beauty salon through a bank or other type of lender. These lenders will want to examine your plan to determine whether your business will be successful and whether you will be able to pay them back.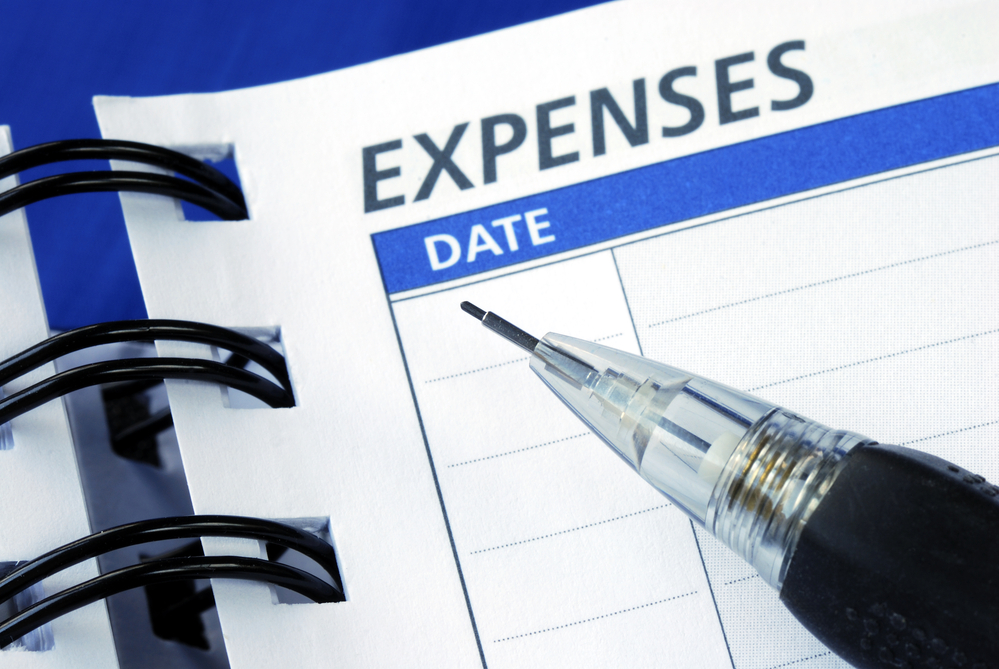 Determine the costs
What will be the overall cost for starting up your beauty salon?
Labor – What will your labor expenses be?
You must think about how much you will pay the various categories of laborers in addition to whether you intend to hire staff to work in your salon. You should include the cost of each laborer when creating a budget if you intend to have new walls or other items placed in your place of business.
Insurance – If you want to hire one or more staff, you must have insurance for your beauty salon. The insurance is there to protect your staff if they become unwell or are hurt on the job. Additionally, it protects you if an employee decides to sue the salon.
Rent, lease or buy– What is your budget for rent, lease, or buying?
If you intend to rent your beauty salon, you must estimate the monthly costs and make an appropriate budget. If you intend to lease your space, you must consider how you will pay the lease for each period that you have leased the property, as well as how it will impact your company. If you want to purchase your salon space, you must decide whether you want to pay cash upfront and how it will influence your business capital, or whether you want to take out a loan and must determine how you will pay back the loan.
Utilities – The cost of your utilities plays a big role in your business.
It is usually best to examine the average costs for these utilities in your area beforehand so that you may have an idea of the costs you will need to spend to have your business operating properly. This is because you will need water, electricity, and heat in your business location.
There is no getting around this step because your beauty parlor needs utilities to function.
Inventory – Are you planning on stocking products for your beauty salon?
If so, you'll need to budget for your inventory expenses in advance. Getting all of your beauty salon expenses in order will help your business function more efficiently, and you can plan for all of the charges so that there are no unexpected fees for which you were unprepared.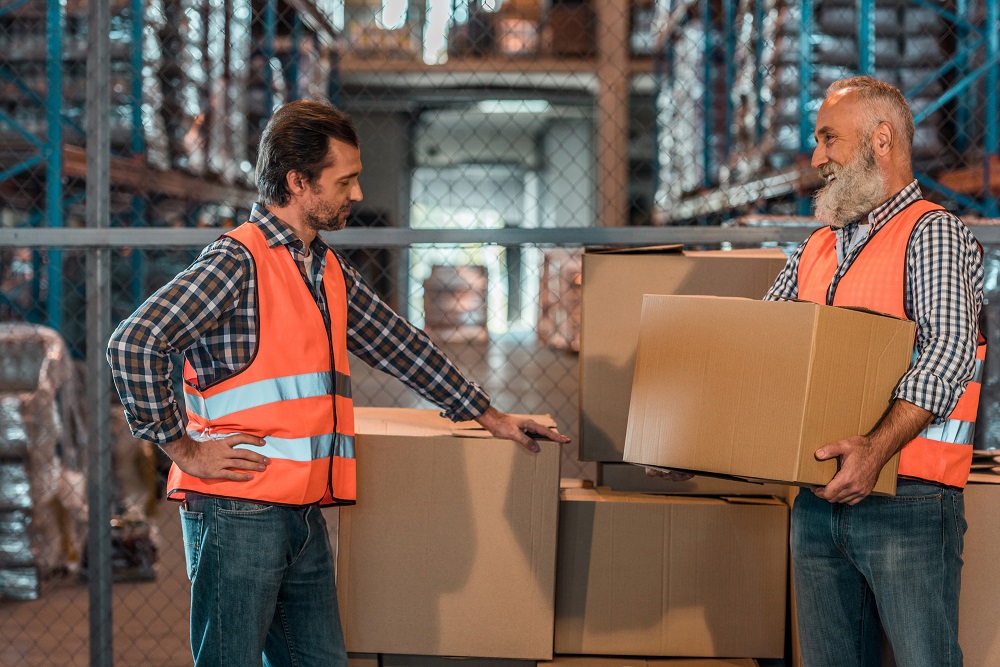 Shipping and Delivery Costs
Equipment and tools – You will need equipment and tools for your beauty salon which you will also need to pay a delivery fee or shipping.
You should find out these delivery and shipping costs before shipping or ordering anything. It is always best to shop around for quality equipment and tools while also comparing the prices.
Your tools and equipment would look something like this:

Salon / Barber chairs
Floor mats
Salon / Barber Stations
Mirrors
Dryers
Shampoo Chairs
Shampoo Sinks
Advertising and marketing plan
The importance of an advertising and marketing strategy for any business cannot be overstated, especially for one operating a beauty salon. You cannot sell your services while unsure of the appropriate audience for them, so when advertising, you must determine to whom your adverts are directed.
Is it for males or females? Adults or teenagers? individuals globally or those from a particular region? These are the questions you need to ask yourself to identify your target market.
The fonts you use for your advertisement are quite important. You want to attract people with your advertising so they will support your company financially. You must therefore pay close attention to the marketing plan for your company.
For the slightest aspects like where it is, how big it is, and what it says to people, the choice of fonts may make or break an advertisement.
Using photographs that stand out is crucial to drawing people to your salon, much like using bold fonts. Utilizing high-quality photographs of your work is crucial. If potential clients view photographs of your work that are of poor quality, they won't even be curious to look at your company.
People shop with their eyes before ever parting with their money, therefore it's crucial to make sure your work is presented in the best possible light.
Nobody will pay for a service if the finished product looks bad; doing so would be a waste of time and money.
Another thing to think about is how you communicate with your clients. In particular, for a business like a beauty salon, knowing how to effectively interact with customers is crucial.
Word-of-mouth marketing is one of the fastest ways for beauty salons to expand, but it is also one of the quickest ways to drive away customers and drive your company out of business.
The quality of your customer service also influences repeat business. By always acting professionally, you can achieve your objectives much more quickly than you might expect.
Customers can be nasty at times, and you are only human after all, but the best way to deal with rude customers is usually to remain professional. This is something that many owners of beauty salons have attested to, and many of them have similar tales of how being professional simply calmed down an unruly client until they realized they were in the wrong after all, and then they became regular clients all because the salon owners were professional.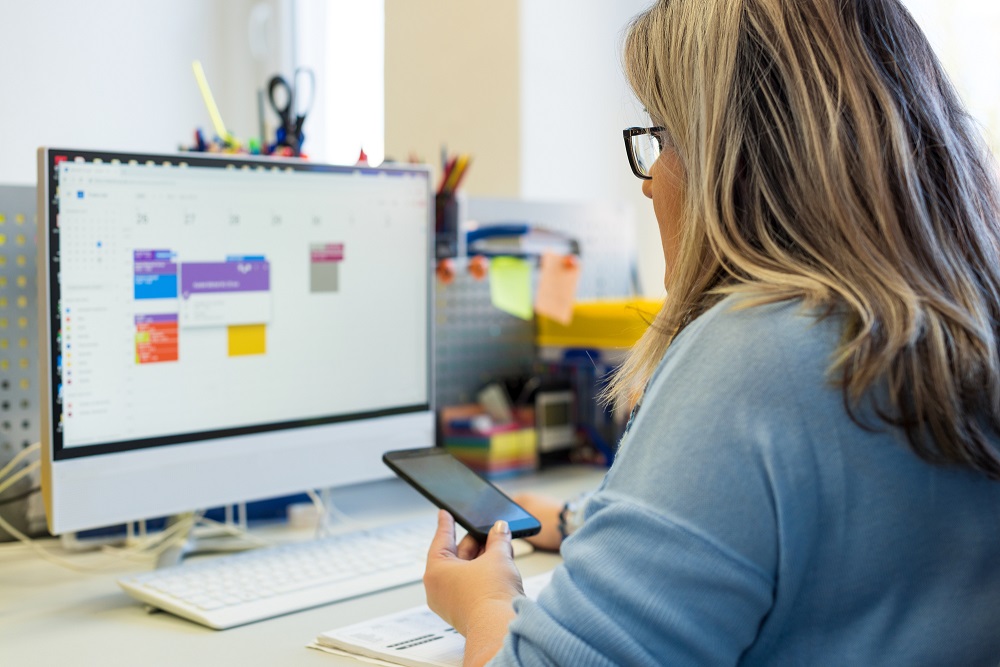 Scheduling Software
Although a scheduling program might seem unnecessary, beauty salon businesses can benefit from it. A scheduled program is available to assist you in making a plan for the day and to inform you of your expected level of activity.
Scheduling software can assist you to manage the day-to-day operations of your business by keeping track of all your customer information for each day and informing you of the precise number of clients you have that day and their arrival and departure timings.
POS System
When using a POS system, you can reduce the time it takes for customers to check out and, if you have staff, it can aid with payroll.
With the use of a POS system, you can keep tabs on the sales and tips made by your staff, which will make payroll and tax preparation easier. Simply said, the POS system replaces manual documentation of clients and payments into the salon by providing quick checkouts, tracking your customers' purchases, and offering a digital database.
Research local laws and regulations
EIN – A employer identification number (EIN) is a nine-digit number that you will need for your business to be identified as a business entity.
You will need your EIN if you need a loan from the bank and if you are hiring employees because you will need it to submit payroll tax returns and payments.
Your EIN is needed to open a business account which you should have to separate the business from yourself and keep its money separate as well. Applying for one as soon as you begin your business planning is beneficial. This will guarantee that you don't experience any delays while applying for the necessary finance or permits.
Building permit – A building permit is another part of starting up your beauty salon business that is very important.
Your building permit will verify that the town has given its approval, that your salon's services are appropriate for the location, and that operating it is secure. A building permit is required before any work can be started. The requirements for a building permit in the location you choose for your business must be obtained from the city hall.
Business License – To hold a business responsible for its deeds and behavior, it must have a business license. Additionally, it exists to safeguard the general public's health and safety. To operate your beauty salon legally a business license is needed.
Having a business license also gives your clients a cause to believe in and respect your enterprise. The process of obtaining a business license for your beauty salon is similar. Having it will enable your clients to view you as legitimate, and it may help you generate more business if your clients not only have faith in your ability to deliver excellent service but also are aware that you are a legitimate company with state registration.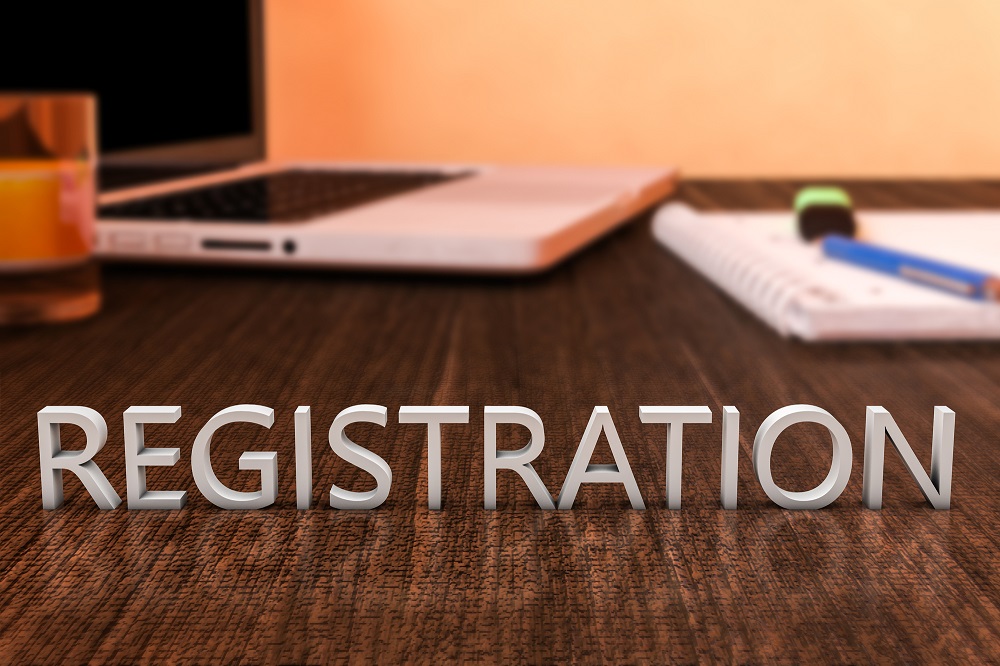 Register your business
Establishment License (Board of cosmetology and barbering) – You are permitted to launch and manage any personal care business venture with the aid of your establishment license, which would have been provided locally.
Cosmetology and Barbering License – Why do you need these?
Would you want to hire someone who said they could complete the task but wasn't licensed to do so if you needed to hire an electrician and you phoned someone to do it? No, you would be concerned that they lack the necessary training to perform the job effectively.
If you don't have a license for your line of work, people will view you similarly. Getting a license in your field has a big impact on how clients perceive you. While some people might think that getting their professional license is a waste of time, this is untrue. Getting your license can help you advance professionally and offer clients confidence that you and your salon will do the job well.
Select the right location
You should take your time choosing the ideal location for your company and not just pick a space that is available for rent and start operating there.
The location you pick for your company is crucial and has a big impact on the volume of customers who will visit your salon. When choosing a location for your salon, you should try to find a place that is adjacent to a highway or byway, has plenty of parking, and is simple to get there on foot and by car. The easiest approach to direct traffic to your salon and keep yourself busy every day you are open is to use these landmarks as a reference to determine where you will have your business.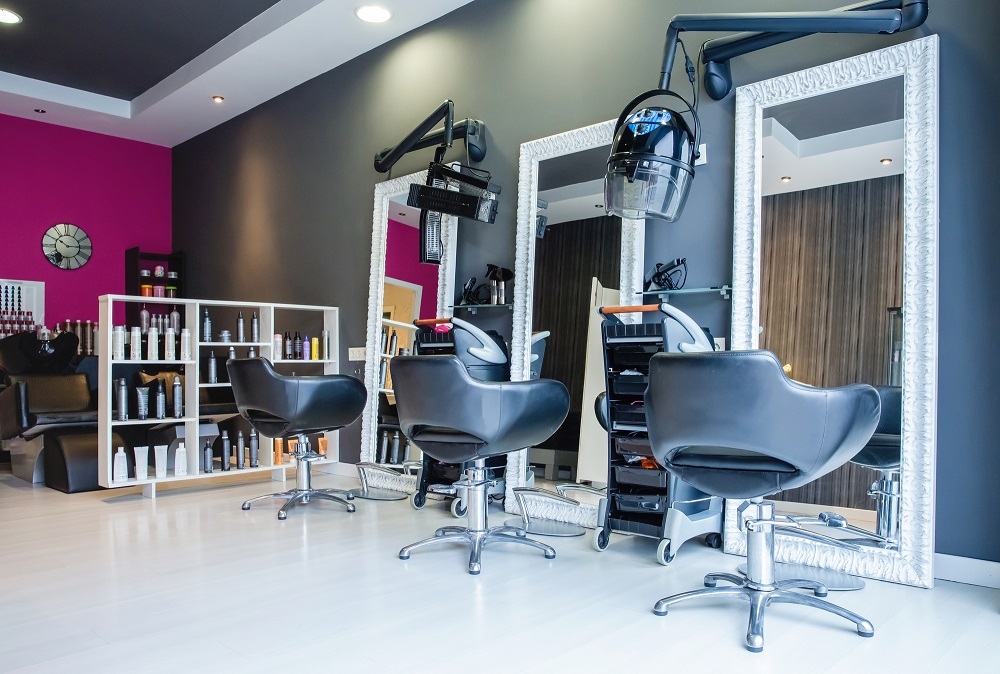 Order tools and equipment
It is now time to order your tools and equipment after completing the previous procedures. Although finding high-quality equipment can be challenging, doing so will be worthwhile if you want to deliver the greatest services and give your customers a comfortable experience.
The best course of action is to shop around at the top-rated vendors for your tools and equipment so that you can compare pricing and quality before making your final choice.
By now, you ought to have a general sense of what everything will cost you and a budget in place.
Choosing the right staff
Booth rental/ Independent contractors – You can rent out booth space in your salon to other licensed cosmetologists for a monthly fee rather than recruiting a team of employees for who you will be responsible for paying. The cheapest option and one that also pays you back.
These independent contractors set their prices and availability, as well as handle their marketing. They are required to handle every task on their own, including purchasing both goods for their use and goods for resale.
An employee with hourly pay – You can employ these cosmetologists for an hourly wage. You will be responsible for paying these employees' wages and any associated taxes. You can examine the work of these employees and determine whether or not it reflects the values of your business.
Think about your clients
Develop a clientele base
Who is your target audience?
Where do they live?
What age group do they fall under?
What gender are your services aimed at?
What are the professions of your clients?
What are their income levels?
To understand your clients, know how to serve them, and know precisely who you are marketing to and who your services are for, you will need to ask yourself these questions.
Be aware of your "Why"
Why did you pick this business?
How can you make your customers' lives better?
What makes starting a business significant to you?
To make sure that this is something you want to undertake, ask yourself these why questions.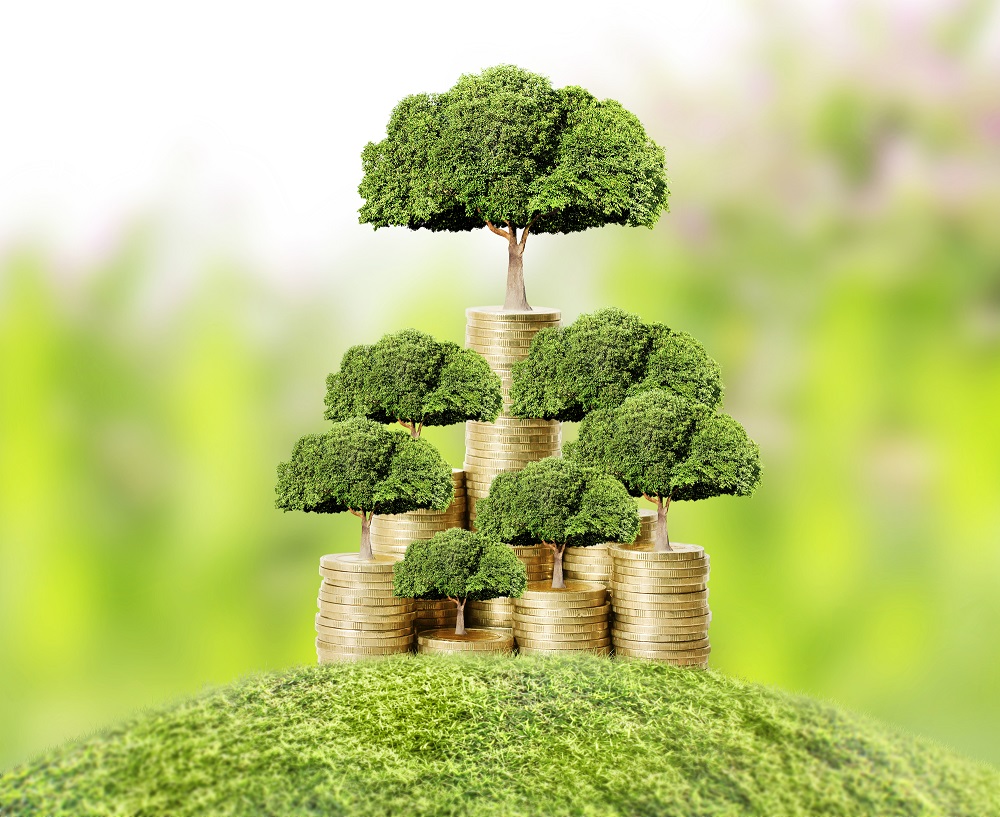 Charge what you are worth
Many new business owners in the service sector are never sure how much to charge. While it is a good idea to examine how your business stacks up against the competition, it is also a good idea to assess your strengths and those of your company.
You should be able to estimate the value of your services based on what you have to offer the general public and the going rate for the same service in your location.
Starting at a cheaper fee may be the best course of action if you are still learning and are confident that your skills will develop with time. Do this until you reach the point where your services stand out from the competition and you can charge what you are now worth.
Summary
As a result, it is clear to everyone that operating a business is not an easy task. Although it is not the simplest thing to perform, nor the simplest people do it.
It will take time to plan, set up, and run a beauty salon business. You should schedule enough time to complete all the tasks required to run your new business effectively because it should take more than two days to plan everything. Planning your time wisely is crucial for the success of your business because a beauty salon business will require research, a logo, branding, services, and offerings, a business plan, expense planning, shipping and delivery costs, an advertising and marketing plan, compliance with laws and regulations, registration, and much more.
The day will come when you must decide how your staffing will proceed, whether you will hire personnel or opt to rent out space to other cosmetologists, after all the hard work to open your beauty salon has been completed. After all, is said and done, it is up to you to make the decision that is best for your company.
Price yourself fairly! You should be aware of the value of your company, which is the final thing that needs to be made clear. Considerations should be made for both the length of time required to deliver your service and the items you employ.
People sometimes avoid this part of their business because they don't want to upset customers, but keeping the public happy with cheap, undervalued prices won't pay your bills or support your staff. You should never be hesitant to tell customers what your rates are.
Set your prices appropriately!
You will need to take these actions to launch your beauty shop venture.